CMAP Course Foundation Level now available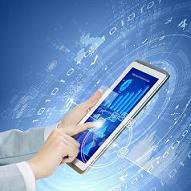 First Certified Mobile Application Professional Course Foundation Level is expected to start officially this summer.
The course will be with 2 days length and dates for a public course will be published regularly on our website. Should you request an in-house training, the course dates will be further discussed and agreed.
This course is a foundation qualification and is therefore suitable for anyone involved in testing mobile applications, for example developers, project managers, quality assurance teams, testers, requirements engineers and IT decision makers.
This course will give you an excellent introduction to the world of mobile app testing. As a result of the various exercises you will take part during this course, you will gain a broader understanding of the impact of mobile world and the broadness of the market. You will gain comprehensive insights into the realm of testing mobile applications and the necessary knowledge for the examination for Certified Mobile Application Professional (CMAP©) – Foundation Level Tester.
If you are interested, please contact us on the following email:
training@qualityhouse.biz
.
Back to News