Quality House: Anniversary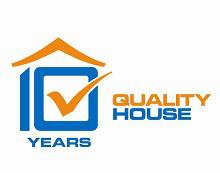 Quality House is going to celebrate its 10th Birthday in the end of July.

Being so long on the market is a proof of our leading position in the area of software testing. Our motto is "Your partner in testing" and we strongly believe in quality.
Being the market leader and preferred partner in software testing and quality management in Bulgaria, Quality House will be the best choice for further development of your business.
Back to News