Read Mitko Mitev's Interview For Manager Magazine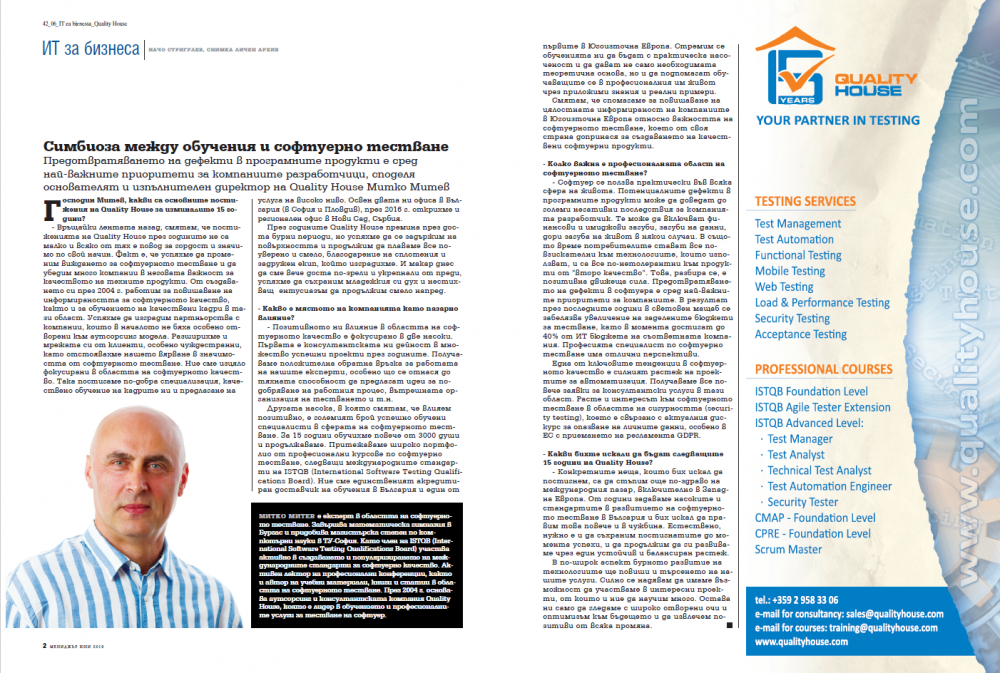 Our CEO, Mitko Mitev, gave an insightful interview for the business news portal
Manager News
and its paper-based counterpart –
Manager Magazine.
Both publications focus on news from the world of business, leadership, companies, economy and politics, with the magazine focusing exclusively on managers and their interests and needs. It aims at supporting them and business with new ideas, fresh information and content on best practices and innovation, as well as defending their interests.
In the interview, Mitko discusses the importance of software testing, the influence Quality House has had on the industry since its creation, the company's most important achievements, and what the future might hold for us.
Don't miss the interview
HERE
and in the June issue of Manager Magazine, which is already out and available until the end of July.
Back to News