SEETEST 2022: Full Day Courses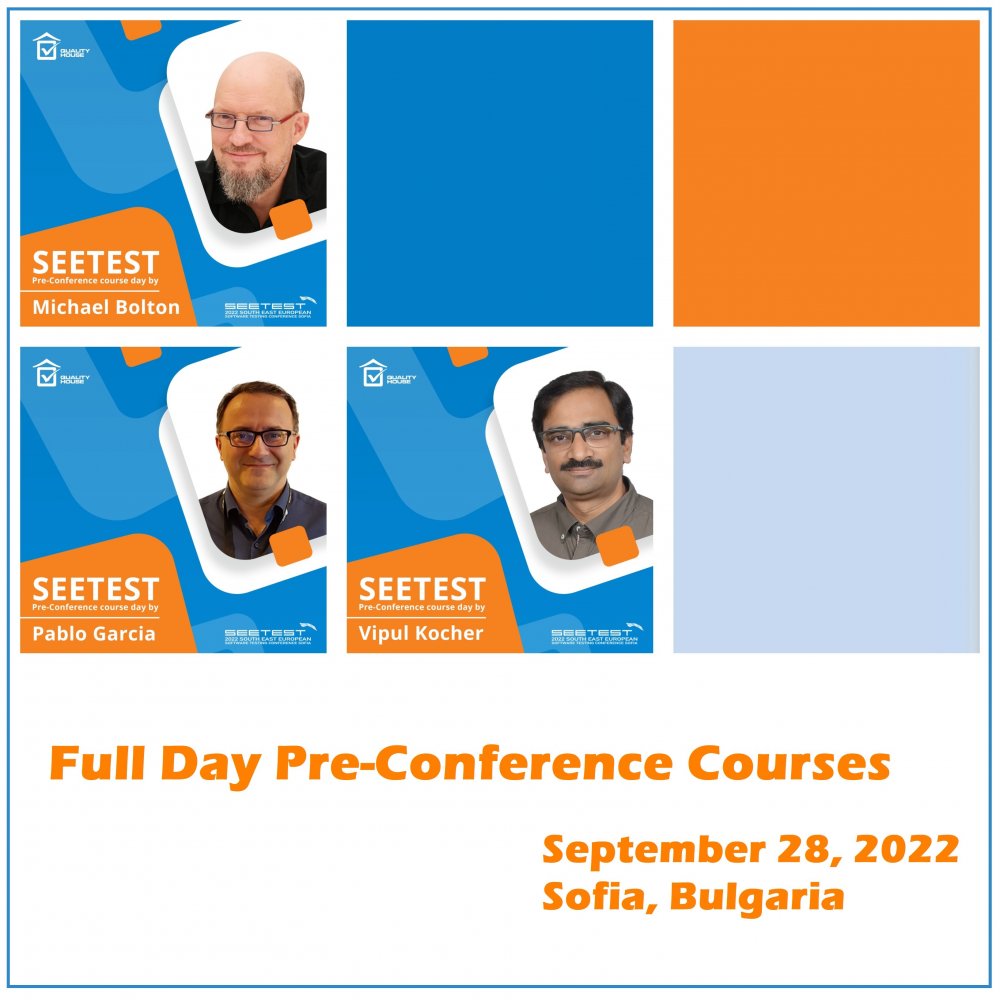 SEETEST
as always presents an impressive lineup of internationally renowned speakers who are sharing the latest news and their experience.
We are proud to announce this year's pre-conference courses on trending topics in the field of Software Testing.
Full-day pre-conference courses:
•
Testing AI Models
by
Vipul Kocher
•
Analysis for Testers
by
Michael Bolton
•
Running Test and QA in Agile organizations
by
Pablo Garcia Munos
Hear about their global vision and broaden your knowledge in various topics.
Come and meet our international experts on
September 28th in Sofia, Bulgaria
, just before the
SEETEST 2022 Conference
.
For courses registration, please contact the following
info@seetest.org
.
Back to News