Quality Matters' new issue is out! A magazine entirely focused on the area of Software Quality.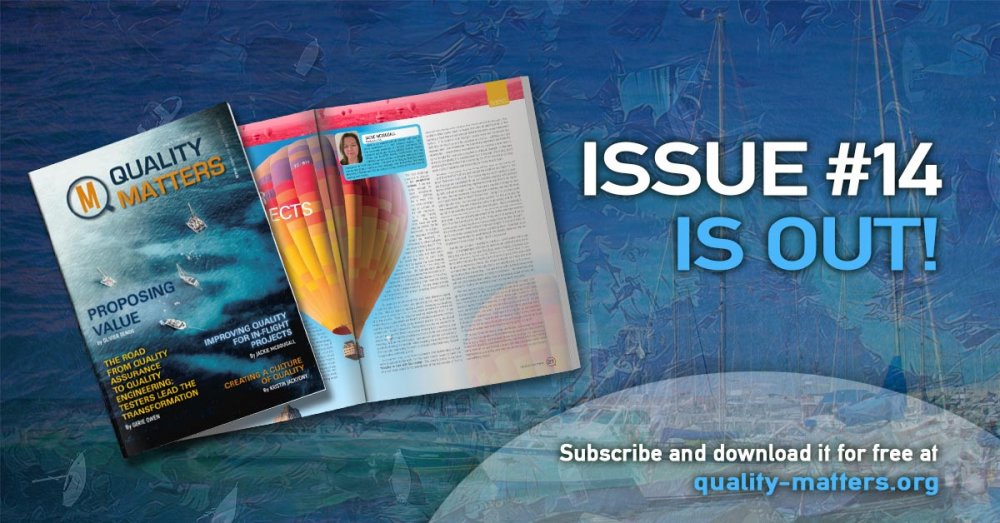 As many of you know
SEETEST
Conference has a great success.
This year the event in the area of software testing and software quality management took place in
Sofia, Bulgaria
on September 29-30, 2022.
Just like the mission of the Conference,
Quality Matters
magazine is the natural extension of
our aims to contribute to the progress of Software Quality in South East Europe
. The magazine not only follows recent trends but also includes knowledge, up-to-date fresh news, and solutions.
Along these lines of thought, we are pleased to announce, that the
new issue #14
of Quality Matters has been released!
Some of the key topics in issue #14 are:
• Proposing Value by
Olivier Denoo
• The Road from Quality Assurance to Quality Engineering by
Gerie Owen
• Improving Quality for In-flight Projects by
Jackie McDougall
• Creating a Culture of Quality by
Kristin Jackvony
The issue can be downloaded from
HERE
absolutely free of charge. Feel free to share it!
You can find all issues of Quality Matters magazine through the years
HERE
.
Enjoy reading!
Back to News